Will.i.am Introduces iPhone Camera Addon
Some images and details of the last-week-teased Will.i.am iPhone Camera Accessory has come out.
The product, which will be available in £199 C.4 "contemporary" and £299 V.4 "vintage" models for the iPhone 4 and 4S, also contains a slide-out keyboard and launches on December 6. The C.4/V.4 versions use the existing iPhone camera and contain interchangeable lenses for standard, fish-eye, and zoom photo capabilities, while the more advanced C.5/V.5 models for the iPhone 5 that will come with a dedicated 14-megapixel sensor and flash won't launch until next year.
The service page at i.am is alive as well if you want to sign up. Personally I like the 'modern look', but am more interested in the 14mp version that'll be coming for the iPhone 5 next year.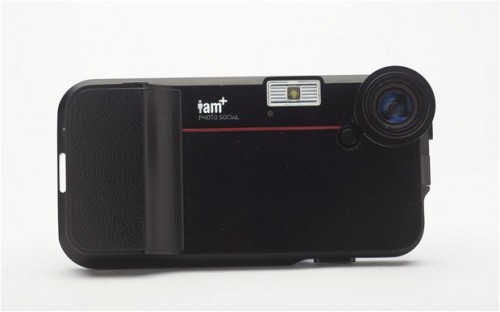 Posted by Arcterex at November 28, 2012 09:43 AM