Beta of iCloud Pages, Numbers and Keynote Released
If you have a developer account at apple, you probably just got the email shown here: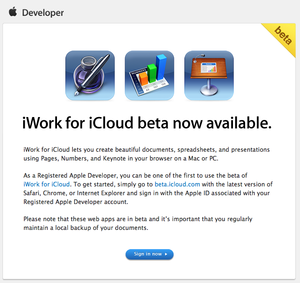 Apple's beta versions of Pages (word processor), Keynote (presentation) and Numbers (spreadsheet) are now available on beta.icloud.com if you have a developer account (even a free one). The functionality here seems pretty solid after a quick look and dirty look. The collaboration features of Google Docs aren't there, but they weren't promised, so don't be too disappointed they're not there. For a webapp that's a word processor running off the cloud? Pretty damn awesome.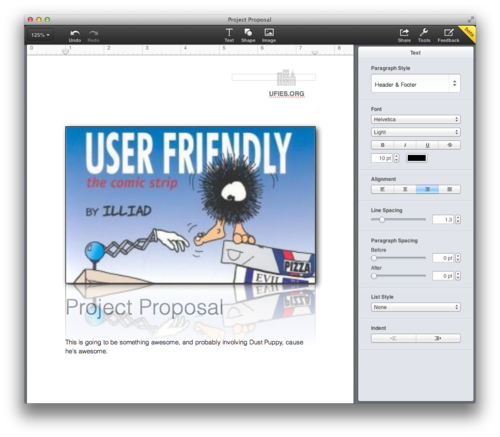 Posted by Arcterex at July 03, 2013 01:37 PM