Evernote Food 2.0 Released And it's Gorgeous
Evernote has updated their Food app to Evernote Food 2.0 and it's gorgeous.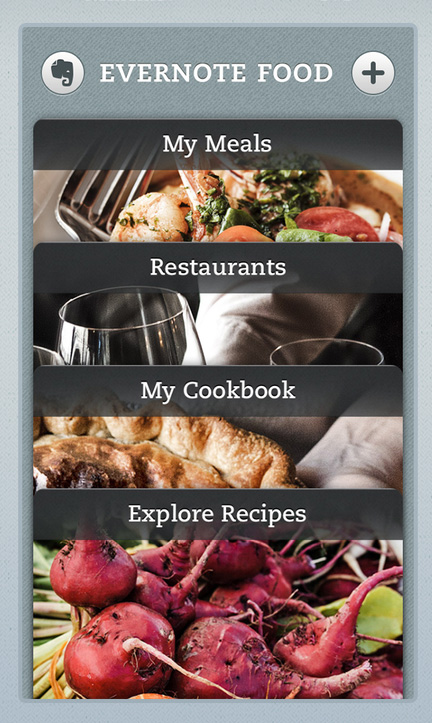 iOS only at this point, but if you're an iPhone or iPad user you'll enjoy some of the nice new features:
Universal app (works on iPad too)
Great new layout and look
Integrates places so you can explore just the places you've been
A "My Cookbook" section
Exploring restaurants (powered by foursquare) with a great map view on iPad, as well as saving favorites
Nice updates to the traditional "save pictures of my food" part of the application
It's not perfect, there is some confusion (at least on my part) as to how a recipe is tagged as a recipe for the my recipes section.
If you've been using Evernote to store your recipes, then My Cookbook will blow you away. Every recipe you clip using Evernote Food is displayed right alongside all of the food you've ever saved to Evernote using a desktop Web Clipper. Just swipe or search to find what you're looking for.
Does this mean that web clipper will magically know if it's a recipe? Is it pulled in by tag or notebook? I'm sure that it's easy to figure out though.
I take it back, the next paragraph says it's all magic:
To make the My Recipes section work, Evernote analyzes the text of each note in your account to identify the ones that are recipes (no special tags or notebooks necessary), while filtering out your travel itineraries and work projects. A really cool side benefit of this process is that you can now author recipes and Evernote Food will recognize them and magically display them next to everything you've clipped.
End result, it's a gorgeous app from my favorite web company, so go out and get it now.
Posted by Arcterex at December 19, 2012 11:38 AM