New Look to Tweaked Google Image Search
I've only seen one other comment about this online, but it looks like it's getting to other people, including me (sometimes). Seems that Google is testing a new Image search UI. The search results page looks the same, but when you click on an image it looks like this: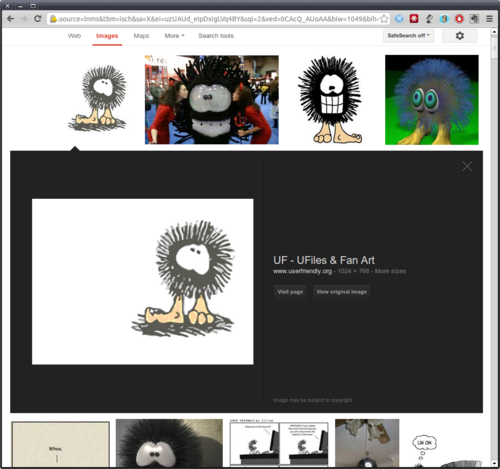 Some of the features of the new search results display:
Keyboard navigation between images
Image result closes on hitting "Esc"
Sexy flyout animation
Easy links to the original image or page
No more weird "image overlaid on top of the website and where do I click" issues.
It doesn't seem to be everywhere yet, I opened a new browser window and got the traditional image search, but hopefully the new results will roll out to everyone soon.
Posted by Arcterex at January 23, 2013 11:16 AM