Dropbox Announces Big Updates On Desktop Client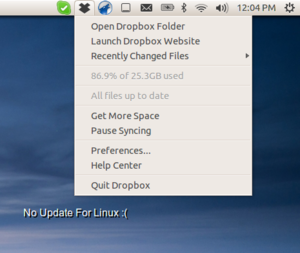 Today Dropbox Announced big updates for it's desktop apps for windows and Mac. It's a re-skin, but also an integration of notifications along with the current functionality (recently changed files, opening the folder or website, etc). Looks really slick.
Via The Next Web:
In keeping with that change, the Dropbox menu has been improved to also accept files more simply, with access to shared files - in the new link form - in the menu itself. The notifications will be sent out in real-time, according to the firm.
Can't wait to get home to check it out. Sadly no updates for the Linux Desktop client yet :(
Posted by Arcterex at March 12, 2013 11:59 AM