Jonathan Coulton Crowdfunding "Code Monkey" Comic
Jonathan Coulton's new secret project is Code Monkey Save World:
About a week ago my friend Greg Pak and I announced a secret project we've been working on called Code Monkey Save World. It's a graphic novel based on characters from a few JoCo songs, and we're funding it through Kickstarter.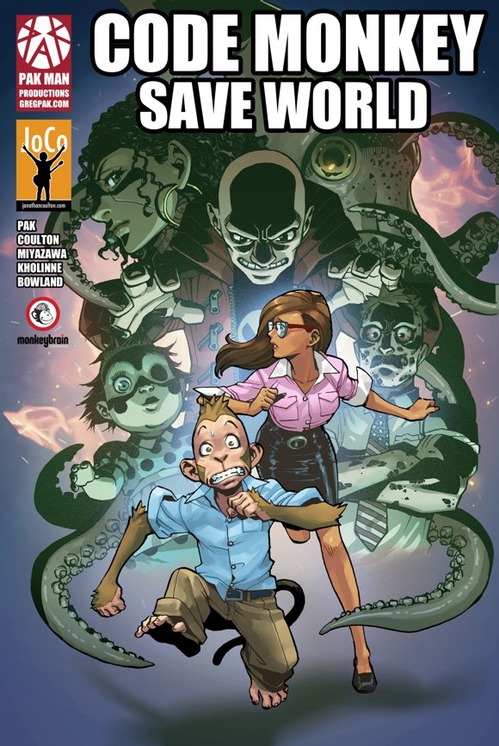 Just based on the title this looks fantastic. They're already at $138,333 of the original $39,000 goal. $40 for a hardcover signed book plus digital download + soundtrack + other stuff? Sign me up!
Posted by Arcterex at April 22, 2013 12:33 PM