Google's Having A Bad Day
Yea… so the Apps Status Dashboard over at google is showing that pretty much everything is down. Someone's not having a good day.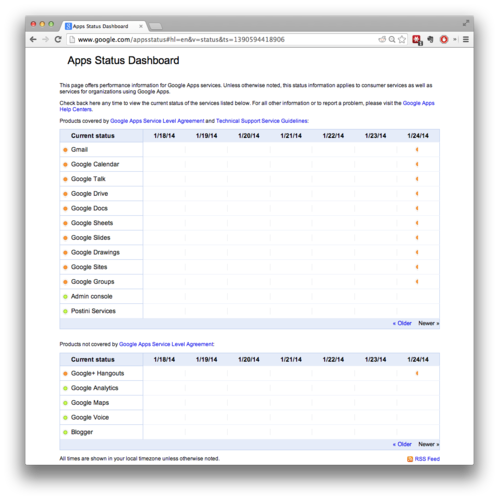 So yea, google+, gmail, blogger, and a host of basically all of google's properties right now are down. Hopefully not for long.
Posted by Arcterex at January 24, 2014 12:14 PM