Evernote Updates Penultimate And Hello
I am a huge Evernote fan. Huge. They just released two huge updates this morning.
First up is Penultimate 4, a sketching / handwriting app that's been around a while with Evernote integration, but now it's improved:
Now free
Has full evernote sync, search integration, and a new UI.
Also looks like you get a month of Evernote Premium just for running it. If you don't want the Evernote integration you can also continue to use it as you have.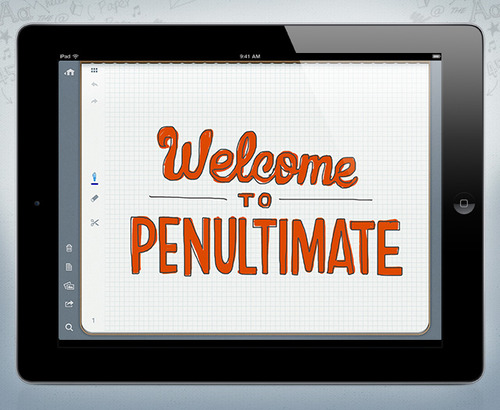 Evernote Penultimate app store link.
Second is a favorite app of mine, Evernote Hello with a big update. I've written about Hello before in the context of how I use it, but the new update has taken it to the next level.
New UI (I kinda prefer the old one to be honest, it's still pretty nice)
Integration with LinkedIn, allowing you to pull down user information from LinkedIn to avoid having to enter it all.
Better pulling down of information about a person based on an email in a calendar entry or a business card
Speaking of business card scanning, Premium users get free Business Card scanning, though it's free for everyone for a couple of months.
A 'find people nearby' called "Hello Connect" which is similar to Facebook's ill fated 'find friends near me', allowing you to easily transfer your profile information with others Hello users (anyone remember the Palm Pilot "Beam" contact info feature?)
Evernote Hello app store link.
All in all a huge day for the @evernote team. Congrats!